Battery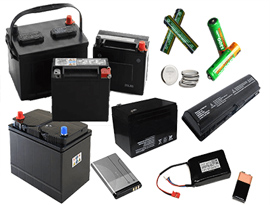 From the construction of a small corner store, to the service provided in multiple large industrial plants, Trade Electrical constantly strives for the best quality and the best price. Our knowledgeable professionals, competitive pricing and prompt service response are all important ingredients that have contributed to Union's enviable positions in the Electrical Contracting field. But, most importantly, it is the friendly team spirit that prevails among Union people. We focus all our efforts on the once item that weighs the most total customer satisfaction.

You can depend on Union for your full range of electrical service. Our industrial, commercial and residential sector consists of several well educated, experienced electricians manning fully equipped service vehicles.

Together with out networks of suppliers, utility personnel and inspectors, we provide you with 24 hour emergency service coupled with one of the fastest response times in the industry.

We possess the experience, people and equipment to handle any concern which needs attention, ranging from complete diagnostic checks on your electrical system, to expansion and modification in order to accommodate additional loads and operations.
Download File